CBD and THC are two cannabinoids that often get the most attention when talking about industrial hemp. THC is a psychoactive cannabinoid that is illegal in concentrations higher than 0.2% in most European countries. CBD is often highlighted for its health benefits.
In fact, though, industrial hemp naturally contains over 120 different other cannabinoids. Many of these work in synergy with each other to create stronger effects. In addition to CBD and THC, interest in CBG has increased recently, which has led to a very interesting observation. CBG is the abbreviation for Cannabigerol.
CBG is basically the mother of all other cannabinoids, which makes the cannabinoid all the more interesting.
Normally, very small concentrations of CBG occur in traditional CBD products and oils. This is probably why research has been delayed, until now. What researchers discovered is that hemp flowers in earlier stages contain a significantly higher amount of CBG. However, CBG is eventually converted to other cannabinoids, such as CBD and THC. Researchers believe that the sun's UV light and a number of other factors are behind this process. Thus, the longer the hemp flower grows, the higher the concentration of CBG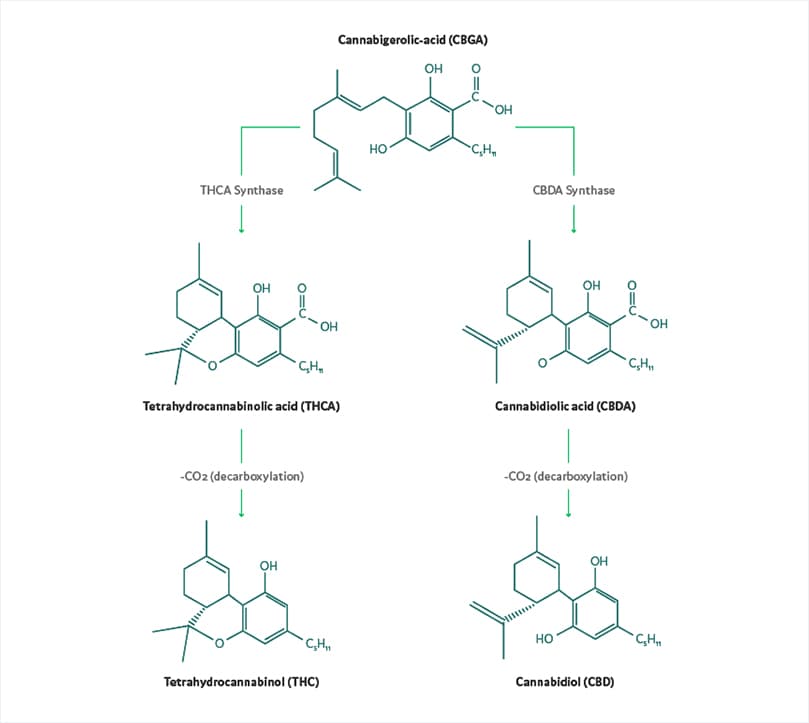 What are the benefits of CBG and why do researchers develop new hemp varieties that contain more CBG?
By its nature, CBG has many common properties such as the popular cannabinoid CBD. CBG is even considered to have better effects in certain specific areas. Among other things, it is mentioned that CBG has very positive anti-inflammatory properties as well as good anti-depressant properties. However, studies of CBG have not come as far as CBG. Given the current developments, we can expect to know more and more about CBG and its effects in the near future. Revolutionary in the area is that work is currently underway to develop new hemp varieties that contain higher levels of CBG, but are completely, 100%, free from THC. This would bring great benefits to people around the world.
CBD or CBG – Which is best?
Although CBG and CBD share characteristics with one another in many ways, there are some differences. The effects of combining these two cannabinoids can jointly enhance the effect of the cannabinoids. Thus, instead of excluding one or the other cannabinoid, one should see it as CBG + CBD. The research is still very early, but it is clear that CBG seems to have a very exciting future. CBG also contributes to the effects and benefits of CBD becoming longer and more distinctive.